Sivakasi Town Welcomes You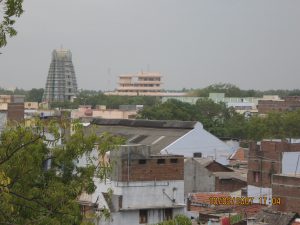 Welcome to Sizzling Sivakasi Town's Web Portal, which gives detailed information about Where is Sivakasi, Why it is called Kutty Japan, Sivakasi Yellow Pages, Business in Sivakasi, How Fireworks and Crackers are made, Fireworks in Sivakasi, Safety Matches units, Printing offsets presses, Address of Business People, People of Sivakasi, What are we doing? Associations, Media, Entertainment, Tamil Nadu, Calendars, Labels, Cinema Theaters, Clubs, Hotels, Tourism Industry, Travel Services, Facilities
Sivakasi, renowned the world over for its printing, Litho Presses, Safety Matches and Fire Crackers industry and now for its Educational Institutions. Sivakasi town is known for its fireworks manufacturing reputation and offset printing machines of which is has the second largest number in the world, next to Gutenberg , a city in Germany.
Sivakasi may be called as  "A town of three industries",  namely
Printing / Offset Printing Press
Pyrotechnics
Safety Matches & Color Matches
How Sivakasi got the title Kutty Japan
The Title Name 'KUTTY JAPAN' was given by Mr.Jawaharlal Nehru ( First Prime Minister of INDIA) to Sivakasi. 'Kutty' in Tamil means Mini. So Kutty Japan, means  Mini Japan.
During early 1960's India was under great famine and lots and lots of people are unemployed and it was the time, the people of Sivakasi came in hand in hand with each other to promote themselves with out expecting any aid from the Government and stood on their own to achieve self reliant, high industrial growth rate (especially Matches, Fireworks, Printing and sub industries related to those industries.) Till now you can see 'HELPERS NEEDED / Wanted' in each and every industrial places. The overall outcome of this are.
Sivakasi
Contributes 80 % of India's Total Safety Matches Production
Contributes 90 % of India's Total Fireworks Production
Contributes 60 % of India's Total Offset Printing Solutions.
is one of the high Sales / Excise / Customs Duty paying town.
is 100 % employment achieved town (which is among a few towns in India rather world)
Like JAPAN (world leader in Electronics) , Sivakasi is leader for Printing, Fireworks, Safety matches Production. So the name was given to Sivakasi. This happened only because of the people of Sivakasi, who are more dedicated committed to hard work and their togetherness to achieve attitude.
The key behind this success story of each and every Sivakasians is "QUALITY with QUANTITY, HARD WORK & Commitment to work, Attitude of Togetherness…ie. Together we WIN…. yes…the people of Sivakasi (Kutty Japan) are winning and they will keep on winning in their area…..
VANTHAE MATHARAM.
Hats off specially to the Nadar Community  whose contributions are lot to this achievement.. Like Ayya Nadar, Graha Durai Nadar, Shanmuga Nadar, KAKA Kaliappa Nadar..